Data Against Feminicide Highlighter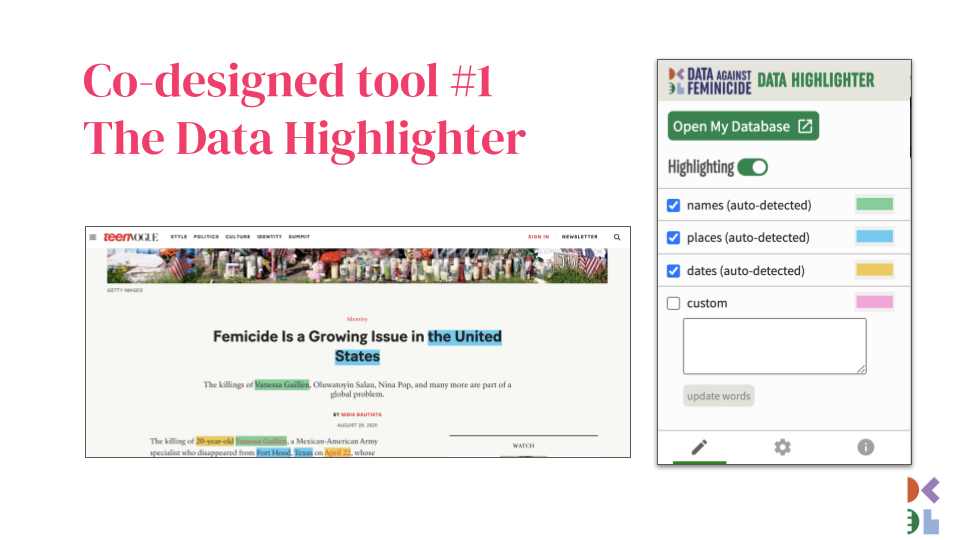 The Data Against Feminicide Highlighter is a plug-in for the Chrome browser. Its function is to highlight words on the page that serve to record cases, in particular names, places, and dates, or words selected by each user. The plug-in allows users to open a database side by side (or top/bottom) with the article under analysis, to facilitate data entry. It also allows users to share the page URL via email. It works in Spanish, English and Portuguese and in any web page, but it is optimised for news websites.
To install the Data Against Feminicide Highlighter, visit Google Play.
Data Against Feminicide Email Alerts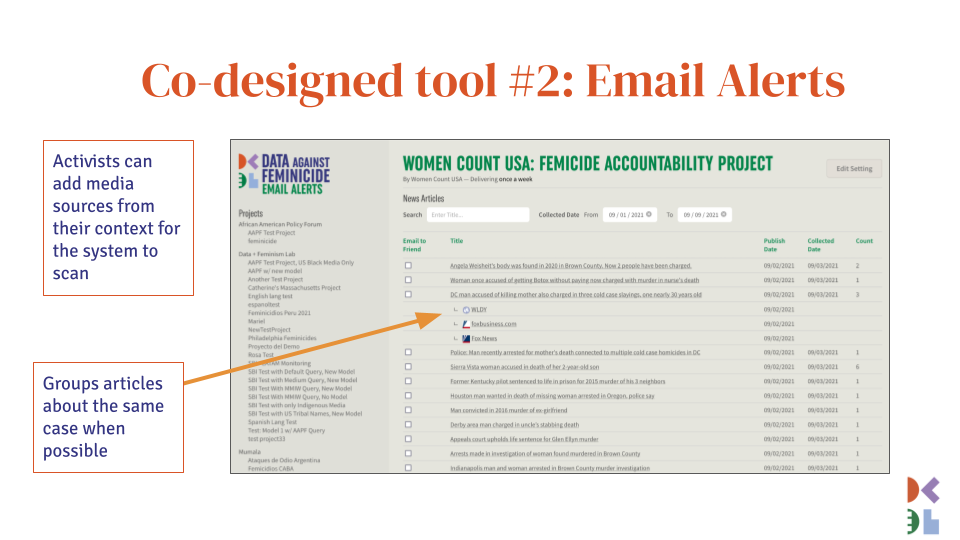 The Data Mail Alerts Against Feminicide system is a tool that combines a media database, a machine learning algorithm, and email alerts to report possible cases of femicide. The system searches the MediaCloud database for news, according to the search terms and region determined for each project. The system filters the results through a machine learning algorithm that was specifically trained to calculate the probability that an article refers to a case of feminicide and to group articles from different sources that refer to the same case. Finally, the system sends an email message with the relevant articles, according to a frequency determined by each user. The MediaCloud system allows to view the sources and new relevant sources can be added.
If you are interested in using the Data Against Feminicide Email Alerts, send an email to datoscontrafeminicidio@gmail.com .
These tools were co-designed between feminicide data activists and the Data +Feminism Lab (MIT) around the question: What are ways that interactive tools, machine learning and AI can support and sustain civil society efforts to collect feminicide data? To know a little more about this process, you can read this article.